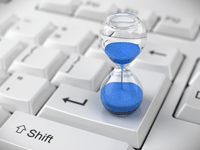 Executive Consulting Services
The depth of the commercial experience within Kineticx provides us with a unique ability to meet executive-level and tactical marketing management needs of biopharma companies beyond medical writing. On a limited basis, Lee Ann Swenson can be available to provide seamless solutions to immediate issues or projects, She can work with your team as needed, or act as an executive -in-residence for longer term strategic services.
"Years of experience within the biopharma industry taught me that sometimes you need another pair of hands on an urgent project... Yet you rarely have the luxury of adding full time staff. I make myself available to provide immediate, experienced, assistance to meet those needs."

Lee Ann Swenson
Pharmaceutical product commercialization consulting projects include, but are not limited to:

• Strategic Publications Planning
• Commercial Opportunity Assessment
• Emerging Market Segment Analysis
• Business Plan Preparation or Evaluation
• Forecasting
• Product Positioning, Repositioning, or Competitive Positioning