What Our Clients and Peers Say About Us
Lee Ann Swenson is a well-respected professional within the biopharma oncology and hematology community. Her network extends into industry, medical communications and CME agencies, as well as clinician opinion leaders. Her relationships include both regular repeat clients and long-term friendships.
When oncology writing needs to be done, and done right, people call Lee Ann.


Bob Newman
Senior Vice President, Manufacturing & Clinical Operations
Ziopharm Oncology
"Lee Ann is an experienced and talented writer who has extensive experience in the pharmaceutical and biotechnology world. She is someone who consistently delivers on time and on budget and who understands better than many the importance of appropriate communication in a world where science, technology and marketing come together."

Greg Glenn
Senior Vice President at The JBL Group Inc.
"I am delighted to endorse Lee Ann. We worked together on multiple projects at Lederle Laboratories and I worked with her as a consultant to Hemosol Inc. Lee Ann has always impressed me with her in-depth knowledge of medical therapeutics, most particularly the field of Oncology and later in the field of Hematology. Her writing style is clear and succinct and easily read and understood. I would not hesitate to work with Lee Ann again should the opportunity arise." 


Judy Milloy-Anctil
Executive Director, Global Human Health
Merck
"I have both worked with Lee Ann going back more than twenty years ago in the same company and I have hired her twice since 2004 as a consultant. She has a deep knowledge of oncology is very personable and works very well with others."

Chuck Dexter
Principal
The Copy Pharm
"Lee Ann is one of those few people who really "gets it" in Hem/Onc – knows how things work, how people think, and what's changing – and then knows what to do with it. As a writer she's clear, focused, and strategically sound, as well as a pleasure to work with. I've enlisted her help several times over a long stretch of years and always been glad I did."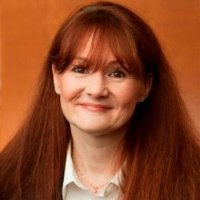 Liette Landry
Director, Oncology & Hospital Products
Merck Canada
"Lee Ann's diversified and extensive experience in oncology and hematology combined with her great talent as a clear writer and communicator makes her a highly regarded professional in the field of Oncology. I have worked with Lee Ann as well as hired her as a service provider and her passion, talent and commitment to her work is quite notable and I can testify that her knowledge and competencies are driving high quality work." 
George Davatelis, PhD
Marketing Strategist & Writer

"Lee Ann is one of the best medical writers I have ever had the pleasure to work with. She is a clear communicator with significant experience in the oncology/hematology arena. Highly intelligent and a self-starter, she excelled in a high pressure situation, writing several pieces in a very short time-frame that gained the client's, the KOL authors, and my admiration. I will work with her again in a heartbeat."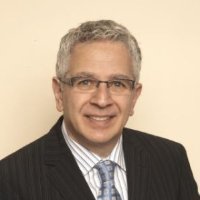 Leon Wahler
Owner
Leon Wahler Marketing Research, Inc.

"I have known and worked with Lee Ann for over 20 years. We have collaborated on projects in the fields of oncology and hematology. I have always found Lee Ann to be perceptive, creative and an effective communicator. She has the ability to consolidate a variety of data into a concise and understandable format. I would recommend her work without any qualms." 
Ann Archinal
Clinical Research Consultant
Celgene, Corp
"Lee Ann is a hard-working, focused, articulate, professional medical writer, willing to take on any task, no matter how large or small. Her detail-oriented writing has established her as a leader in her field. Her experience and expertise in the field of oncology/hematology is impressive, having been involved with every aspect of drug development, from drug discovery through marketing, for numerous oncology products. Her strong work ethic and professionalism have been key to her success-I highly recommend her for any medical writing project." 
See more of what clients and peers say about Lee Ann and follow her professional career by connecting with her on LinkedIn
© copyright eastern prospects and Kineticx 2013. All rights reserved.